My name is Chet and I live in North Tonawanda, NY. I am a ham radio operator (N2DJ) and a Vietnam veteran  (signal corps) who enjoys radio and restoration.
Every enthusiast has different expectations of their repair. Some folks "just want the radio working" and others want an extra degree of cosmetic work. Others fall somewhere in between.
Contact me and let me know how you want to proceed.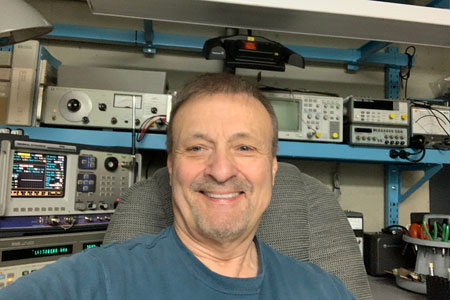 We Can Upgrade Your Radio
We are proud to be an authorized Aurora Design dealer and can update your 1930 thru 1975 model year radio to the latest technology. 180 watts RMS total power output, and choices of Bluetooth, Bluetooth with USB and HD radio. We cannot update a later model year radio with one that has a digital display.
Most of your radio's old electronics is removed and updated with the tiny state-of-the-art, American made FMR-3 circuit pack. Vintage radio parts are becoming hard to find and increasingly expensive, so it makes sense to upgrade your radio to the 21st century with modern components.
Bluetooth with USB also gives the option of charging your smartphone.
We Can Repair Your Antique Car Radio
AM or AM/FM to peak operation
I strive to bring your radio back to its original operating performance. I fully align and service, clean and lubricate the tuner mechanism, as well as cleaning the overall radio as needed. Let me know if you wish it "just working" or a bit more if wanting more attention paid to any specific cosmetic detail.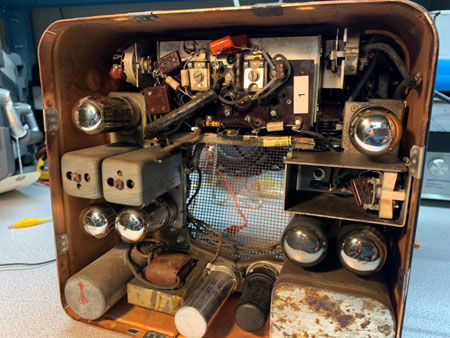 Recent '40 Cadillac LaSalle radio restoration process