We Offer FM Radio and Bluetooth Conversions
Call us today for a quote on Antique Car Radio Conversions. We can convert your antique car radio into a modern music machine!
Let us upgrade your classic car's radio with the finest, most reliable, American made electronics available.
Aurora Design is the undisputed leader in upgrades for vintage car radios.
FMR-3.0
The FMR-3.0 is the latest version offering the finest in AM/FM radio.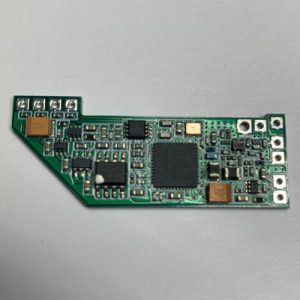 FMR-DRH-1
The FMR-DRH-1 is an add-on to the FMR-3.0 which adds HD radio.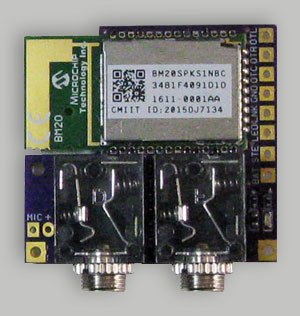 BT-3.0
The BT-3.0 is an add-on which adds Bluetooth for smart phone.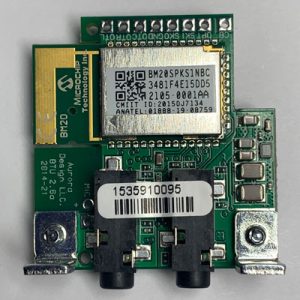 BTU-3.1
The BTU-3.1 is an add-on which adds Bluetooth + USB.
New FMR-3.0 Configuration Tool
The FMR Configurator tool, available for both Macintosh tm and Windows tm computers, provides a means to adjust basic and advanced settings on a FMR-3.0 radio using a graphic interface. On any FMR-3.0 equipped with a BTU-3.1 or USB-3.0 & the latest firmware versions, changes are made to the configuration file on a USB thumb drive and sent back to the radio.
FMR ver 3.0.10 and BTU ver 3.0.4-1 or later are required.
On this panel you can make basic adjustments to the radio settings. Note, not every adjustment will be available based on the installed options in the radio.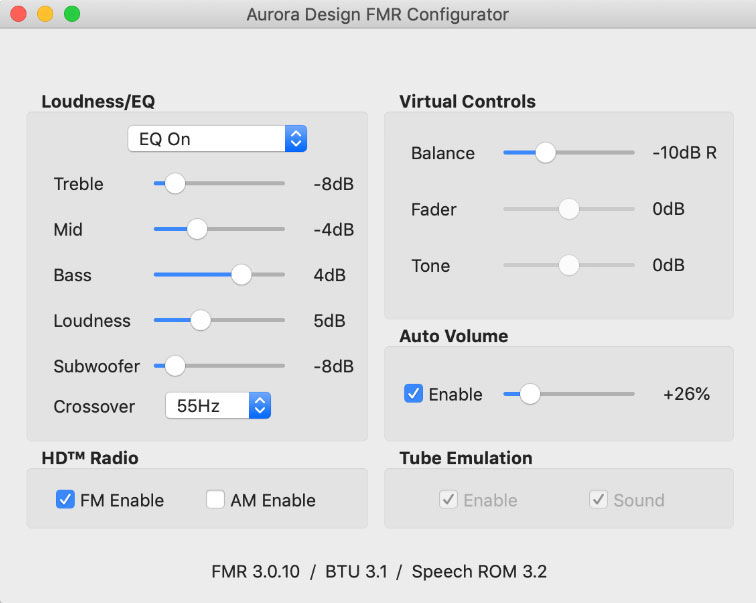 See the FMR Configurator user manual on the Aurora Design download page.
Call for more information.
Now picture this:
You're driving down the road in your cherished classic or hot rod. You reach over and with a simple twist of a knob on your original radio, you tell it to phone your house. The call comes in over the radio and when finished, it announces that the call is terminated and returns you to your music. You then get nostalgic for that certain song you haven't heard in a while, so you twist the control again and tell the radio to start playing that song. For a minute you actually forget that you aren't in your modern car but in your classic car. Sound like science fiction? Not with the new BTU-3.1 with Voice Command and Voice Assist from Aurora Design.
While some companies call off-the-shelf adapters or clunky boxes "solutions", Aurora Design is the only company to offer a custom designed, fully integrated, full featured, Bluetooth/USB/AAC/MP3/Ogg/FLAC solution that truly brings your radio into the 21st century. Because the BTU-3.1 was designed to fully and seamlessly interface to the FMR-3.0 receiver, no aftermarket add-on product is even in the same league. No cords to fumble with, no hard to reach little buttons, no touch screens, no fiddling with the radio to get into the right mode, the FMR-3.0/BTU-3.1 combination is fully automatic just like a modern car. Using only your original radio controls, you can have a truly modern solution that rivals any new car!
Streaming audio from a USB FLASH Drive or from your Bluetooth device is easily controlled with just a twist of a knob. Start and stop playback and skip forward and backwards through your songs. Answer and place phone calls just as easily. With literally thousands of songs at your fingertips, you'll never run out things to listen to on that cross country tour! And so you don't get lost, let your Bluetooth device that supports turn by turn navigation direct you to your destination through your radio.
And now with the introduction of high quality AAC support, all your music will sound even better! No need for your phone to convert your music to low quality SBC, or for you to spend time converting your music library to MP3 format, the BTU-3.1 will playback AAC encoded music directly for the highest quality, most convenient operation possible!
The groundbreaking new Voice Assist feature joins the Aurora Design innovated Voice Command feature. Just as the Voice Command feature lets you speak to your radio, the Voice Assist feature lets your radio speak to you to help you with basic radio operation. No having to remember confusing beep tones or complicated LED flash patterns and colors. The radio will announce "ready to pair" when you open Bluetooth pairing. It will then tell you "pairing completed" or "pairing not completed" so you'll know exactly what's going on.
The microphone on the BTU-3.1 can be mounted internally to your radio, or externally for best audio quality. Even if your radio has an internal microphone, you can still plug an external microphone in at a later date to get even better quality! The BTU-3.1 contains advanced echo cancellation and noise reduction algorithms for the best sound possible. The external microphone comes with a 9.8' (3m) cord so it can be place anywhere in the vehicle for the best performance. Notice on most modern cars with hands-free operation, the microphone is mounted on the headliner right behind the windshield. With the BTU-3.1's external microphone this can also be easily accomplished.
No other product can boast the easy of use, performance and features of the BTU-3.1. For the ultimate in 21st century performance in your classic radio, look no further than the FMR-3.0/BTU-3.1 combination.
Designed to meet automotive OEM and SAE performance specifications, the BTU-3.1 represents a no compromise design. All critical components are full automotive OEM grade parts, not lower cost, lower quality parts designed for aftermarket/consumer products. Every aspect of the design and operation of the BTU-3.1, no matter how insignificant was scrutinized, resulting in a product that performs beyond the expectations of even the most demanding user.
Unlike many aftermarket Bluetooth products that are not certified or have been heavily modified, the BTU-3.1 is based on a fully certified module. With certifications for FCC, IC, CE and the Bluetooth SIG, you are assured of the most robust, compatible product available.
 Aurora Design automotive products are built in a 33,000 sq. ft., ISO 9001:2000 facility located in the USA. With a capacity to place 1,800,000 components per day, 2D and 3D X-Ray inspection and full traceability back to the component level, the highest quality assemblies are assured.
 *The BTU-3.1 cannot playback music from a music player or smart phone over the USB connection unless the device presents the music as a standard mass storage device. For example it will not playback from an Apple® device over the USB connection. The USB port can be used to charge the device, and the music will be played backed and controlled over the Bluetooth connection.
iTunes® is a trademark of Apple Inc.
AAC used under license from VIA Licensing
All other trademarks are those of their respective owners